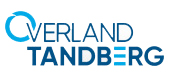 Overland Tandberg Data LTO-8 Half Height Tape Drive

LTO Ultrium Tape Drives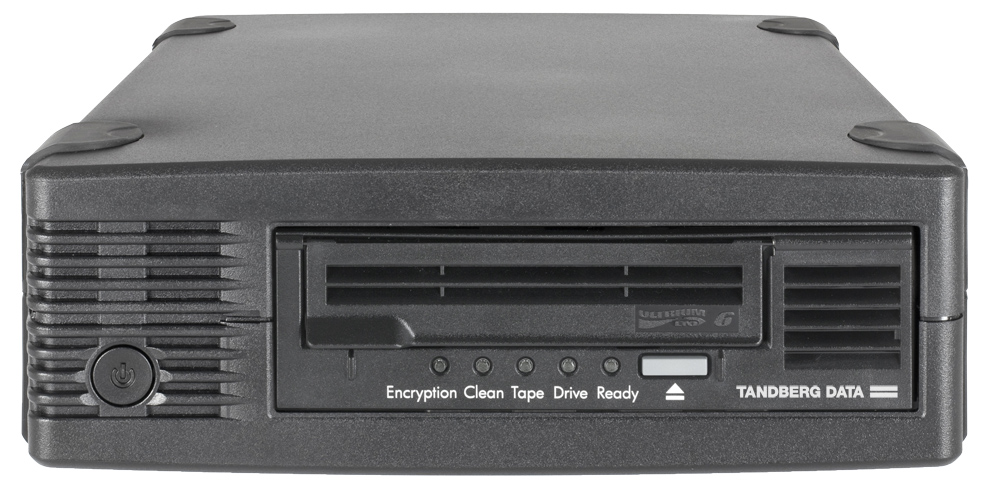 Overland Tandberg Products
Overland Tandberg Data LTO-8 Half Height Tape Drive
Overland Tandberg Data LTO-8 HH Internal SAS tape drive with 3yrs OverlandCare Bronze-Level included
#TD-LTO8iSA
List Price:
$3,199.00
Our Price: $2,983.00
Overland Tandberg Data LTO-8 HH Internal FC tape drive with 3yrs OverlandCare Bronze-Level included
#TD-LTO8iFC
List Price:
$3,699.00
Our Price: $3,365.00
Overland Tandberg Data/Overland Storage NEO External LTO8 SAS Stand Alone Tape Drive Kit (includes power cord and data cartridge and 3yrs OverlandCare Bronze-Level)
#TD-LTO8xSA
List Price:
$3,699.00
Our Price: $3,455.00
Click here to jump to more pricing!
Overview:
Product Overview
The Overland-Tandberg LTO-8 tape drive technology is the newest LTO-generation and follows the roadmap of the LTO consortium, which now includes 12 generations.
The uncompressed capacity has doubled to 12TB compared to the predecessor LTO-7. The compressed transfer rate remains the same and amounts to 2.7TB/h. LTO-7 is the optimal solution for capacity-hungry, performance-driven applications like in the media and entertainment industry, in imaging applications, in medical environments or for the collection of scientific data. The LTO-7 tape drive supports LTFS, WORM and AES 256-bit hardware encryption providing maximum protection for data stored off-site or in transit. LTO-8 is read/write compatible with LTO-7.
Features
Capacity: 12TB / 30TB (native/compressed*)
Performance up to 2.7 TB/h (compressed*)
Low cost of ownership and low media cost
Enterprise features and performance in a small form factor
Future proof with 12-generation roadmap
Data speed matching reduces mechanical wear and extends tape life
Proven reliability MTBF of 250,000 hrs. at 100% duty cycle
LTFS, WORM and AES 256-bit encryption
30 year archival life
3 years Advanced Replacement Service warranty
LTO-7 Type M
LTO-7 type M media are LTO-7 media, which are initialized in a LTO-8 drive. In addition, dedicated barcode labels will be used to mark these media in an automation environment. LTO-7 type M media provide a capacity of 9TB, which is a perfect choice for customers who do not need the total capacity of a LTO-8 media.
* Assumes compression ratio of 2:1 on LTO-4/5 and 2.5:1 on LTO-6,7 and 8
Specifications:
Capacity (native/compressed)
12TB / 30TB*
Transfer Rate (native/compressed)
300 MB/s / 750 MB/s*
Dynamic Speed Matching
112-300MB/s
Memory Buffer Size
1GB
Data Access Speed
50 sec.
Data Compression
16KB (2.5:1)
Encryption
AES 256-bit
LTFS
Yes
Recording format
LTO Ultrium 7
Interface
6GB SAS/SFF 8088
Reliability
MTBF Hours (100% duty cycle)
250,000 hours @ 100% duty cycle
Head Life
100,000 tape running hours
Hard Error Rate
1 x 10(-19) bits
Environmental Specifications
Temperature (Operating)
50° - 100°F (10°C - 38°C)
Temperature (Non-operating)
-40° – 151°F (-5°C - 65°C)
Relative Humidity (Operating)
20 – 80% (non-condensing)
Relative Humidity (Non-operating)
10 – 95% (non-condensing)
Power Requirements
Idle
4 W
Typical
30 W
Maximum
42 W
Power Supply/ Required (int)
5V DC, 3.7A, 12 V, 0.9A
Certification
CSA Certification to C22.2, No. 60950 (cCSAus), TUV EN60950 (IEC 60950), CE Declaration of Conformity, FCC 47 CFR Parts 15, NOM,
VCCI. C-TICK, RRL, BSMI, GOSH CB Certificate and Report (IEC 60950)
Warranty
3-years Advance Replacement Service Warranty**
Dimensions
Physical Internal / External (HxWxD)
1.7 in. x 5.8 in. x 8.3 in.(43.2mm x 147.3mm x 210.8mm) /
2.3 in. x 8.4 in. x 13.1 in. (58.4mm x 213.4mm x 332.7mm)
Weight
Weight Out of box, Internal
3.7 lbs. (1.7 kg)
Weight Out of box, External
9.4 lbs. (4.3 kg)
* Assumes compression ratio 2:1 on LTO-2/3/4/5 & 2.5:1 on LTO-6/7/8
** Availability dependent on location
Benefits:
Low Storage Cost
LTO provides the lowest cost per GB of any medium
Business Efficiency
Manage less data, reduce downtime and speed up applications
Ease of Use
Simplify data migration with LTFS
Long-Term Archiving
30-year archival life
Security
Protect your data from unauthorized access
Superior Warranty
3-year Advance Replacement Service Warranty*
* Availability dependent on location
Overland Tandberg Products
Overland Tandberg Data LTO-8 Half Height Tape Drive
Overland Tandberg Data LTO-8 HH Internal SAS tape drive with 3yrs OverlandCare Bronze-Level included
#TD-LTO8iSA
List Price:
$3,199.00
Our Price: $2,983.00
Overland Tandberg Data LTO-8 HH Internal FC tape drive with 3yrs OverlandCare Bronze-Level included
#TD-LTO8iFC
List Price:
$3,699.00
Our Price: $3,365.00
Overland Tandberg Data/Overland Storage NEO External LTO8 SAS Stand Alone Tape Drive Kit (includes power cord and data cartridge and 3yrs OverlandCare Bronze-Level)
#TD-LTO8xSA
List Price:
$3,699.00
Our Price: $3,455.00