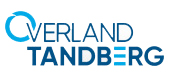 Overland Tandberg Data Backup and Archiving for Mac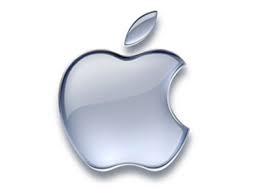 Overland Tandberg Data/Overland Storage has enjoyed a long and successful relationship with Apple. Overland Tandberg Data's data storage products are designed to operate seamlessly within Mac environments, and offer a selection of archiving and backup products which can also be obtained via apple-store.
Backup and Archiving
Backup and archiving are two different tasks, but should be combined. While backup secures data and is used for a restore of files, folders or systems after data loss, archiving is used for migrate data for long term storage or regulatory compliance requirements. In addition, archiving obsolete files frees up disk space, speed up applications and reduce backup windows and storage capacity.
Best practice for backup and data protection is to store at least one copy on a removable media to keep it off-site for disaster protection. Removable media is also ideal for archiving tasks as it reduces operational expenses significantly.
Our SnapScale and SnapSever familyof NAS products are ideal to perform the first part of our recommended "Backup To Disk To removable Media" strategy. If utilizing the Snap NAS products, data can be easily replicated with built-in synchronization utilities for backup to disk, even if the deployed backup software does not support multi-target backups. Data is replicated immediately after creation to ensure high availability. Backup to a removable devices like RDX or tape completes full disaster protection.
RDX® QuikStor™, our removable disk system, connects via USB 3.0 and appears as another hard drive and can be easily integrated into all popular backup and archiving applications.
Overland Tandberg Data's tape and tape-automation products are best for server and big data environments. They are scalable and grow with performance and capacity needs. All tape and tape automation products can be easily integrated via SAS, Fibre Channel or Thunderbolt (using a Fibre Channel to Thunderbolt bridge).
A comprehensive solution with ARCHIWARE
Archiware is a leading provider of multi-platform data management software and has a long term partnership with Overland Tandberg Data especially in projects for Apple environments. Archiware P5 is a set of software applications which offer Backup, Archiving and Data Synchronization solutions:
P5 Backup is a backup software for professional use that can be setup within minutes.
P5 Backup2Go is the ideal software to backup remote desktops and laptops to disk.
P5 Archive is a long-term storage solution which moves data offline to disk and tape.
P5 Synchronize lets you replicate data to ensure high availability.