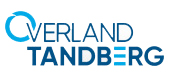 Overland Tandberg Data Security and Video Surveillance

Managing and Storing Video Surveillance Data
Security
Most local authorities now operate CCTV. The systems are generally effective in both cutting and detecting crime. Because of this residents feel safer in towns and cities. In addition to the thousands of CCTV cameras that monitor our streets today, police uses CCTV to record interrogations at police stations. In the world of law enforcement, commercial investigations and disciplinary hearings video recordings provide an accurate and impartial record to benefit all parties. Police forces requiring coverage of vulnerable cells and for recording all cells within a single custody suite have installed cell recording systems. The London metropolitan police keeps these records for 7 years.
In many schools, CCTV is used to help prevent incidents affecting the personal security of staff, pupils and visitors as well as guarding against intruders and crimes such as vandalism, arson or burglary.
Monitor and Protect
Hundreds of cameras have been installed in buildings such as hotels and offices, monitoring corridors and entrances, to secure security of the guests, employees and of the property.
Building sites are monitored 24-7. This is done not only to make sure that all property is protected, but also to keep an eye on the progress that's being made and keep a log of who visits the site. Typical security data might be kept for only 30 days, but footage of the project development might be kept for years to protect everyone's interests.
Health and Safety
In today's litigious society, hotels, restaurants and shopkeepers not only need to protect themselves from shoplifting and vandalism. They need to make sure that no-one can make false health and safety claims. Business typically keep this data for 3 years to protect themselves and make sure that claims are valid and accurate.
Data, data, everywhere
One (standard analogue) surveillance camera recording at a rate of 6 images per second will typically produce around 200GB of data per month. A three megapixel digital camera, recording at the same frame rate, will create one terabyte per month. Using 25 frames per second for smooth playback, this will go up even more. This leads to the creation of terabytes of data that may need to be stored for extended periods. Systems to manage and store this data can become costly. Traditional methods of writing to DVD or storing data on hard disks are expensive and time-consuming. In the table below, we've outlined the hardware cost of storing one gigabyte of data.
| STORAGE TYPE | TYPICAL CAPACITY | COST PER GIGABYTE |
| --- | --- | --- |
| DVD + RW | 4.7GB/disk | $0.63 |
| SATA Hard Disk Drive | 500GB/disk | $0.35 |
| LTO-5 Ultrium Tape | 1.5TB/cartridge (native) | $0.04 |
Using LTO-5 tape drives, up to 1.5TB of uncompressed data can be stored on one cartridge (3.0TB compressed). Using tape automation, such as the StorageLibrary T40+ Series with LTO tape technology, scaling from 24 to 114 cartridges, companies will be able to automate the data protection and store up to 453TB of data.
Archiving - safe and secure
There is another benefit of storing on LTO-tape technology; once the data no longer needs to be available online, the cartridges can be stored offline, off site, in a vault for up to 30 years. With LTO-4/5 hardware encryption data can be safely and securely transported offsite.
Overland Tandberg Data has partnered with Clearview Communications to provide customers from all industries, with various security requirements, with tailor made solutions for their businesses.